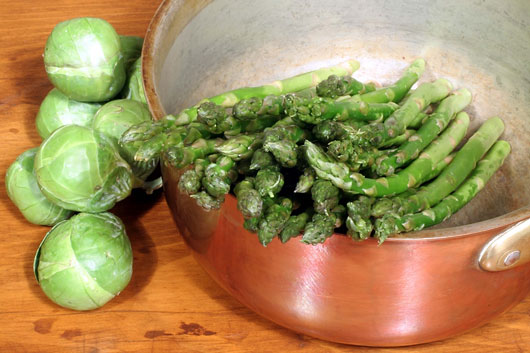 Copper cookware looks attractive and easily conducts heat. High quality copper pots like the one shown here provide even heat when cooking, with a lining that protects the food from absorbing copper. This lined, copper pot is perfect for cooking asparagus and brussel sprouts.
Copper Cookware Photographs
---
Copyright 2011-2023 Zeducorp.
All rights reserved.

Copper Pot with Asparagus and Brussel Sprouts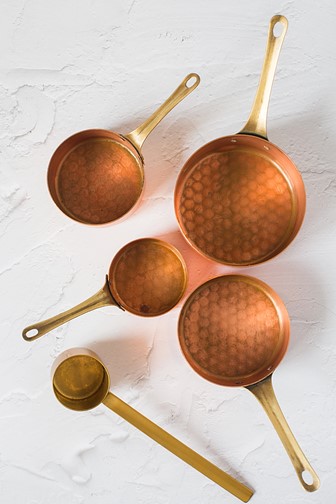 Vintage Copper Utensils