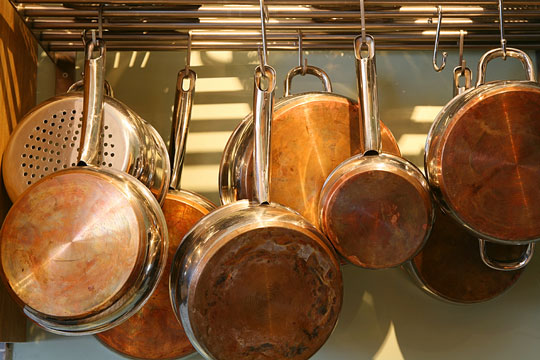 These copper pots and pans are conveniently hanging from hooks on a rack mounted near the ceiling, adding a practical and decorative element to the kitchen. This assortment of high quality copper pots provides the cook with the ability to prepare many different types of foods.
Copper Cookware Photographs
---
Copyright 2011-2022 Zeducorp.
All rights reserved.

Copper Saucepans Picture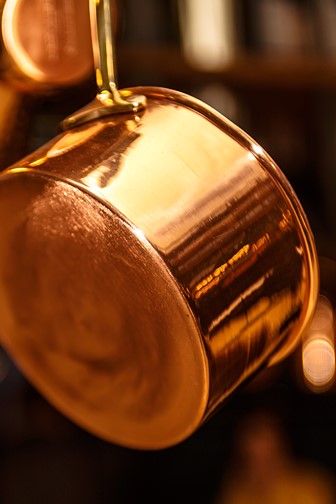 Copper Kitchenware Hanging from a Ceiling